Proud to be British!
26/10/2011
Which came first… heritage style or Made in Chelsea? Posh girls running around in Chanel in the city and making there way out to the country in riding boots and quilted coats.. Who knew it would catch on? And who would have thought I would be working in the middle of a forest all week wearing that exact outfit? Not me for sure but all of a sudden I cant get enough. By that I mean heritage style AND Made in Chelsea. Hate me if you must.
So I thought it was important to show everyone the wonders of this heritage trend, because after all we do live in England and should dress like it (sometimes), even if we don't do clay pigeon shooting or play polo!
ASOS
New Look
New Look
Or go for the big parker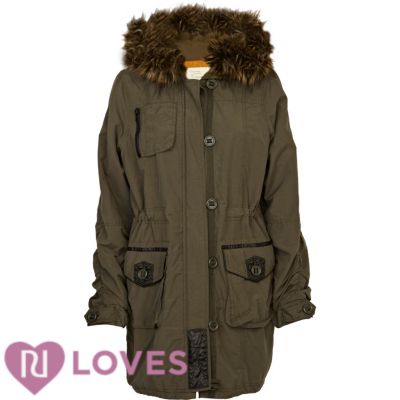 River Island
Pair a heritage style coat with knee high boots or wellies and legging and you'll be dying to go for a country walk, and it seriously is the most comfortable, laid back outfit you could own, even though you'll look like your effortlessly glam!
That's the main point! These Chelsea girls have bed head hair, understated make up, laid back outfits, and don't over do the tan, yet they are the most glamorous women in London. Although I would bet alot of money it cost's alot to look that effortless!
And the story doesn't stop there! River Island have even brought in a collection called 'Chelsea Girl', and TopShop are selling what they call 'the Chelsea ankle boot'. Like I said, which came first?
As always, Much Love xox
Image source: riverisland.com, newlook.com, asos.co.uk, topshop.com